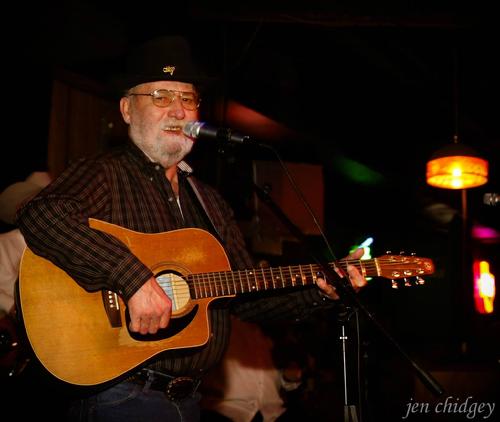 DONNIE BARROW
With Heavy Heart and GREAT Sadness we write to inform everyone that our longtime Lead Vocalist DONNIE BARROW passed away Saturday, August 4th, after a Valiant Battle with Cancer.
Always a great entertainer, he had a knack for getting folks on the Dance Floor with his renditions of His idols Merle Haggard/George Jones and George Strait, as well as many others.
He took the Stage at the Stagecoach for over 48 years, and always gave his BEST, and sang with great passion. He had a tremendous rapport with the patrons. Always witty, as Jean described it as his "third grade sense of humor".
Always a trooper he made every effort to come in to play as much as often as he could with his favorite band The Coachmen, every Sunday, until that Last Sunday for us to now call it a going away Farewell Party.
God Bless Donnie and may you find all the happiness in your Next Journey. No doubt entertaining folks as always.
All of us from the Stagecoach!
The following is a list of where you can be for
Flowers will be accepted at
**Food will be provided**
*Covered Dish appreciated*
**We will be serving food**
*A side dish is greatly appreciated*
Burial with Military Honors